true

Intro

Hats Artwork

Checkout
Decoration Method

EXPERIENCE OUR SIMPLE
ORDERING PROCESS
1. Select Hats > 2. Upload Artwork > 3. Checkout
Embroidery
No Minimum Order
Lowest Price Option
Most Popular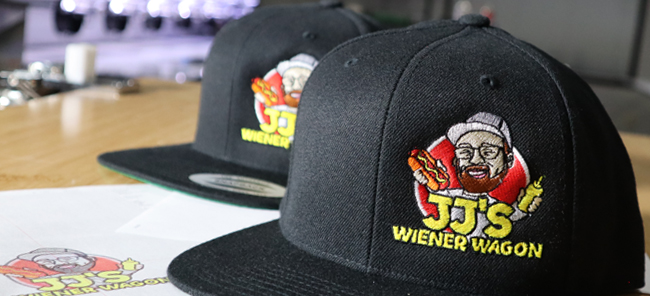 SELECTED
Leather Patches
No Minimum Order
Synthetic Water Resistant Leather
Great For Small Details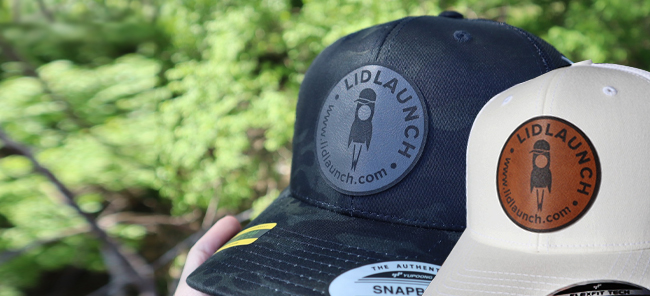 SELECTED
OUR HAPPY CUSTOMERS
Yupoong 6606 Trucker Snapback





BRAD N.

BELLE PLAINE,MN 12/6/2023
The whole process was very easy. I had an image that fit the hat perfectly. There was no adjustments needed and the comments in the prof showed they tried to maximize the image on their end.

Richardson 112





CHRIS S.

CASTLE ROCK,CO 12/6/2023
Killer hats as per usual from Hatlaunch!! Thanks!
Richardson 112





RACHEL S.

WESTLAKE ,OH 12/6/2023
Amazing quality! I will definitely order again!
Richardson 112





MATTHEW R.

ATLANTIC BEACH,FL 12/5/2023
They look great!
Yupoong Dad Cap





JEFF G.

RICHLAND,MI 12/4/2023
The hat had amazing stitching and artwork. Super high quality!!!
FlexFit 110 Trucker Snapback





ROBERT E.

SUN CITY,AZ 12/1/2023
I'm absolutely pleased and will be reordering in the near future
FlexFit 6277





WILLIAM D.

MOUNTAIN IRON ,MN 11/29/2023
I'm extremely happy with my new company hats. I tried a company locally and they made a complete mess of the logo, couldn't even center it onto the hats and charged me more than yours. I will be ordering more in the near future.
Richardson 112





BENJAMIN S.

BRITTON,MI 11/27/2023
Very pleased with my purchase! Great product, great service. Only problem is, I should have ordered more. My family snatched them up quick. Thanks again. Ben Marks
FlexFit 110 Trucker Snapback





DANNY H.

HIGHLAND,IL 11/19/2023
From start to finish, the entire experience was great! I had some questions/concerns with my design and they made adjustments to make the embroidery look best. I'm extremely happy with the end result!

FlexFit 110 Trucker Snapback





JOSH D.

SUNRISE BEACH ,MO 11/17/2023
You guys killed it once again. Keep up the great work.
FlexFit 6277





HEATHER R.

WINTERSPRINGS,FL 11/14/2023
Absolutely blew us away! We are so happy with the quality, communication, turnaround time frame and prices. This company was great to work with and they nailed it! We will absolutely be using this company again and will recommend them to everyone we know!

FlexFit 6277





BRIAN S.

LA VISTA,NE 11/14/2023
We love our hats and greatly appreciated the patient, hands on help by your staff to help us get the order right! Great turnaround time too!!

Yupoong Short Beanie





JOHN .

JOPLIN,MO 11/13/2023
HATLAUNCH is The Best In The Business, My Orders are Getting closer together because My Business is growing Extremely Fast and Requiring More Merch and These Guys Deliver. Thanks HATLAUNCH
FlexFit Trucker





DANIEL A.

KEY WEST,FL 11/13/2023
great all the way
Richardson 112





RYAN N.

COVINA,CA 11/11/2023
You guys made it super easy. Can't wait to order more Will definitely be referring you to everyone!
Richardson 112





JAYSON N.

LEESBURG,VA 11/11/2023
Just fantastic all the way through. Felt I had ownership of the process and was always a priority.
Richardson 112





SHEM N.

TACOMA,WA 11/10/2023
Easy process. Quality product. Quick turnaround. There's nothing more entrepreneurs can ask for. With daily dumpester fires always happening in business the last thing you want to worry about is your consumer experience with another business to stifle yours and you guys go above and beyond to execute well. It's clear you guys are going places quick, fast and in a hurry. Bravo Hatlaunch.com, bravo.
Richardson 112





DARIUS T.

LIBERTY,NC 11/9/2023
Great customer service and support I will be ordering from you again!

Yupoong 6606 Trucker Snapback





LUIS .

ESPANOLA ,NM 11/8/2023
Awesome hats I like it a lot

Yupoong 6006 Flat Bill Trucker Snapback





JEREMY R.

FARMERS BRANCH,TX 11/6/2023
Easy to order and quick shipping!
FlexFit 6277





BRAYDEN G.

KISSIMMEE ,FL 11/5/2023
Man… absolutely blown away by this company. I'm an up and coming buisness that's been struggling to find the right company to produce my product, but I now know I have found them. The amount of professionalism and speed is absolutely unmatched by any company I've worked with. 10/10 recommend to a friend. I'm a very particular person and they made sure to hit exactly what I wanted right on the money.

Yupoong Short Beanie





JOHN N.

JOPLIN ,MO 11/4/2023
Just Received Another Quality Order from HATLAUNCH IIf You haven't ordered yet You're Missing out It's Making a Great Difference in My Business So I've placed another Already. Thanks HATLAUNCH
Richardson 112





CHRISTINA K.

HOUSTON,TX 11/2/2023
Couldn't be happier. They helped me with edits and my special requests for the logo. Hats look awesome. Got my delivery with in a week after the final edit.
FlexFit Trucker





QUINTON T.

OSCODA,MI 11/2/2023
Very good quality. Communication was excellent
FlexFit 6277





BILLY H.

SAN ANTONIO,TX 11/1/2023
I realize our order was small but the turn around time was fantastic. The graphic with all of the small details and small lettering looks great! We will definitely be ordering more hats in the future.
Rope Trucker Snapback





AUSTIN E.

GRIMESLAND,NC 10/30/2023
First time buyer of any custom hats and I am very pleased with the quality of the hats I had made. I will definitely give Hat Launch my business again.
Yupoong Cuffed Beanie





JON .

SEYMOUR ,IN 10/29/2023
Very simple process. Great turnaround, communication, and quality. Will definitely use again. Highly recommend.
FlexFit 6277





MALLORY R.

MEDINA,OH 10/28/2023
Hats turned out great and communication was fantastic!

FlexFit 110 Trucker Snapback





DON Y.

CADET,MO 10/27/2023
Amazing customer service Pat Bone and great turn around time.

Yupoong 6606 Trucker Snapback





RYAN S.

PINEVIEW,GA 10/27/2023
Another great experience! Thank you guys! Hats look awesome!!
Show More Happy Customers
HOW IT WORKS

Select the hats you are interested in getting customized with your logo. Enter in a quantity you would like next to each option. You can mix and match hat styles, sizes and colors freely.

Upload your artwork, select where you want the artwork placed on the front panel(s) of the hats and let us know any specific details you think we may need to know about your order.

Checkout and pay for your order.

Our design team immediately gets to work converting your uploaded artwork into a digital file that our machines can use. You will receive mock ups of the artwork for review, feedback and final approval before production begins.

After your approval we begin production of your order. Your order enters our production queue and waits for it's turn to be run on one of our commercial machines.

Your order is checked over for quality and then packaged and shipped to your door. Our current turn around time from the date an order is placed is 10-14 business days.

12+ Hats
Free Artwork Setup

24+ Hats
Free Shipping

36+ Hats
Free Premium Setup